This past Thursday was Peter's birthday. This was the first birthday that he has understood what was going on, and that it was a special day, and I had more fun making his birthday special than I have celebrating my own birthday! 
He knew that we were going to have cake and that he was going to "[insert blowing noise here] blow out the candles". He knew that we were going to sing happy birthday, but thought that we would sing it to Peter, then to Mommy, then to Daddy, and so on. He's been telling people that he's three now and that he had a cake and that he got toys. It's so much fun. I like my kids growing up.
I think I was most excited for his cake, and well, he was most excited for his cake too. When we went to Virginia to see my sister-in-law, she made a cake for her two year old's birthday with chocolate frosting, oreo crumbs, and some little construction machines on top of it. The kids stinking loved it. They loved it so much, and Peter talked about it for so long, that I knew I wanted to do the same thing for his birthday.
I found the same little machines at Target, and added some chocolate malt balls into the cake decor, and here's how it turned out.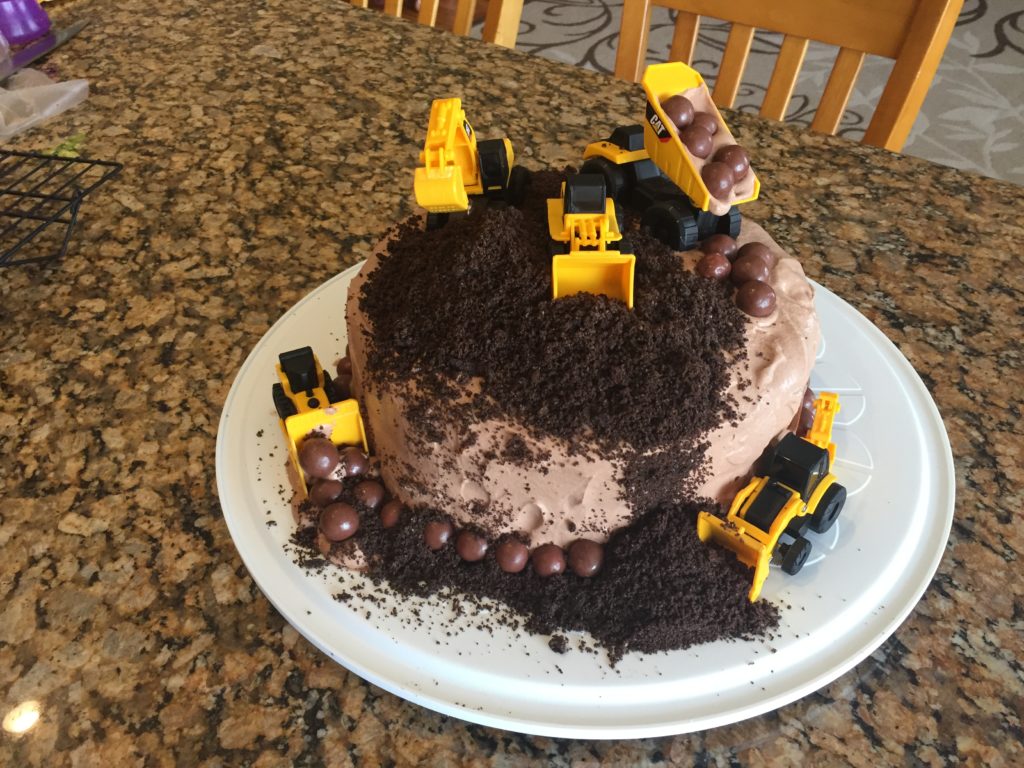 I put the final touches on the cake a little while before everyone got there for the party and Peter was beside himself wanting to eat it. I had to keep telling him over and over that "when Grandma gets here, we'll have cake". He was doing his darnedest to get as close to the cake as he could before I shooed him away again.
When Grandma showed up, Peter screamed with excitement that "GRANDMA'S HERE! IT'S TIME TO EAT CAAAKE!!". Oh, and hi Grandma. Haha
It was SO fun to watch all of his excitement over something as simple as a cake with little diggers and bulldozers on it. And we let the kids use the tractors to eat their cake with, which made eating cake about 1000x better.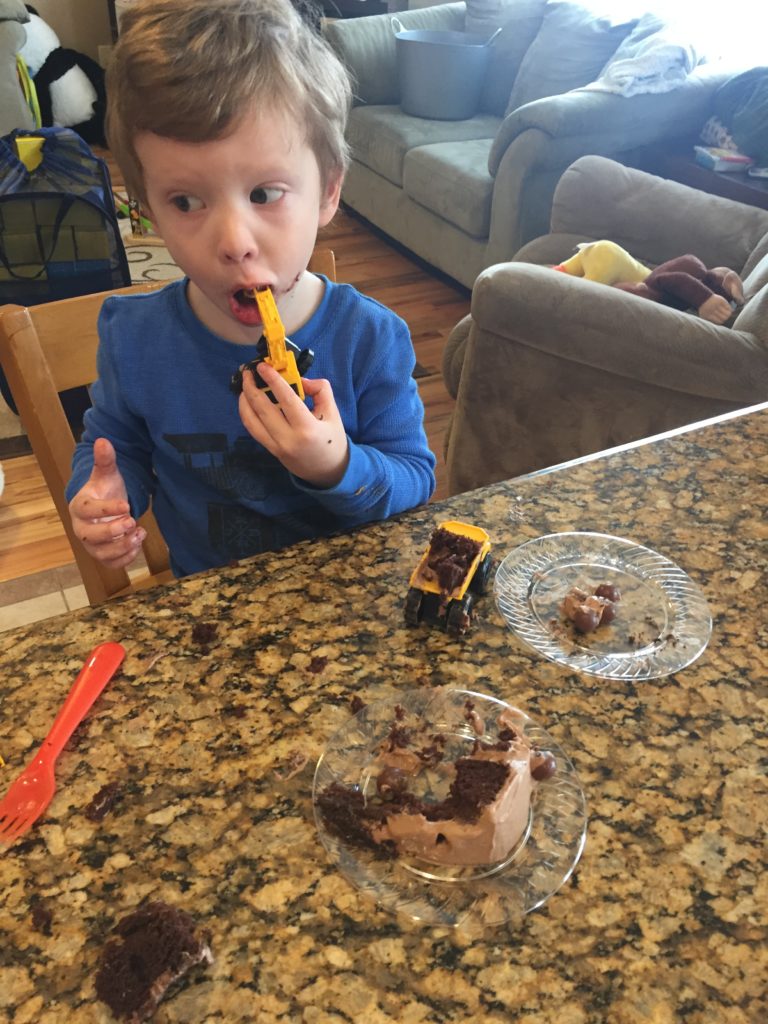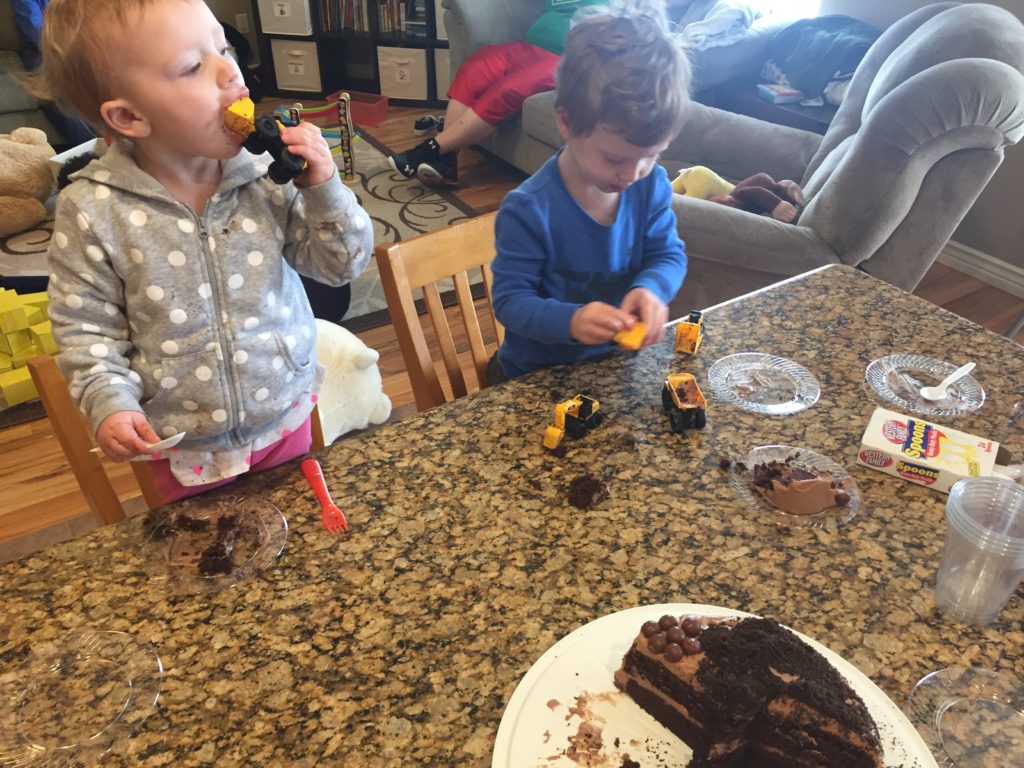 Oh, and as another side note. The cake turned out SO yummy. I used THIS recipe, and it was moist, and thick, and just lovely. And I made chocolate whipped cream instead of using buttercream for frosting, and I liked that better too (although, note to self, next time I think I'm going to try a whipped ganache).
We got Peter a balance bike as his gift, and so far he has not warmed up to it. I expected him to take a while to get used to it, he's a pretty trepidatious little boy. Carolyn is reasonably excited about it too, so at least we have two shots for one of the kids to like it. I think Peter's favorite "gift" has been the little construction machines that were on the cake, although it's been a bit of a wrestle to no longer allow them to be used as eating utensils.
I love how easy it can be to make a child super happy, and I love that I got to make a whole day special for Peter and got to have an excuse to say yes to lots of things that I wouldn't otherwise. I'm so grateful that Heavenly Father sent Peter to our family, and I'm so glad that I get to be there to watch him grow up. More birthdays please!